2-15-2017
Happy (post)
Valentine's Day
     Hello love birds! Happy Valentine's Day!........or, it would be if I wasn't so busy yesterday and forgot to make a blog post...........ANYWHO! I hope you had a peaceful Heart Day, especially to all those single people out there who could use some love. I know this time of the year can be stressful and saddening, but you always have a friend in me :)
     I, myself, have been fairly busy this past weekend organizing my second annual Valentine's art trade on the Tapastic forums. I've done a couple of trades before. The basics of all the trades is that every participates get a random character of another and make something with both characters. Last Valentine's the theme was that characters were giving their recipient a holiday gift. This year the theme was blind dates. Characters would get roped into a blind date with another.
The logo for the trade. Click the image to go to the full gallery where you can see all 25 images made. They're great!
J-Man's date with Chambers
Here's the image I made for WhatAHero's comic World at Strife. It features J-Man and Chambers (from the comic) having a wonderful time at Coney Island (to the dismay of disgruntled couple).
J-Man's date with Fawn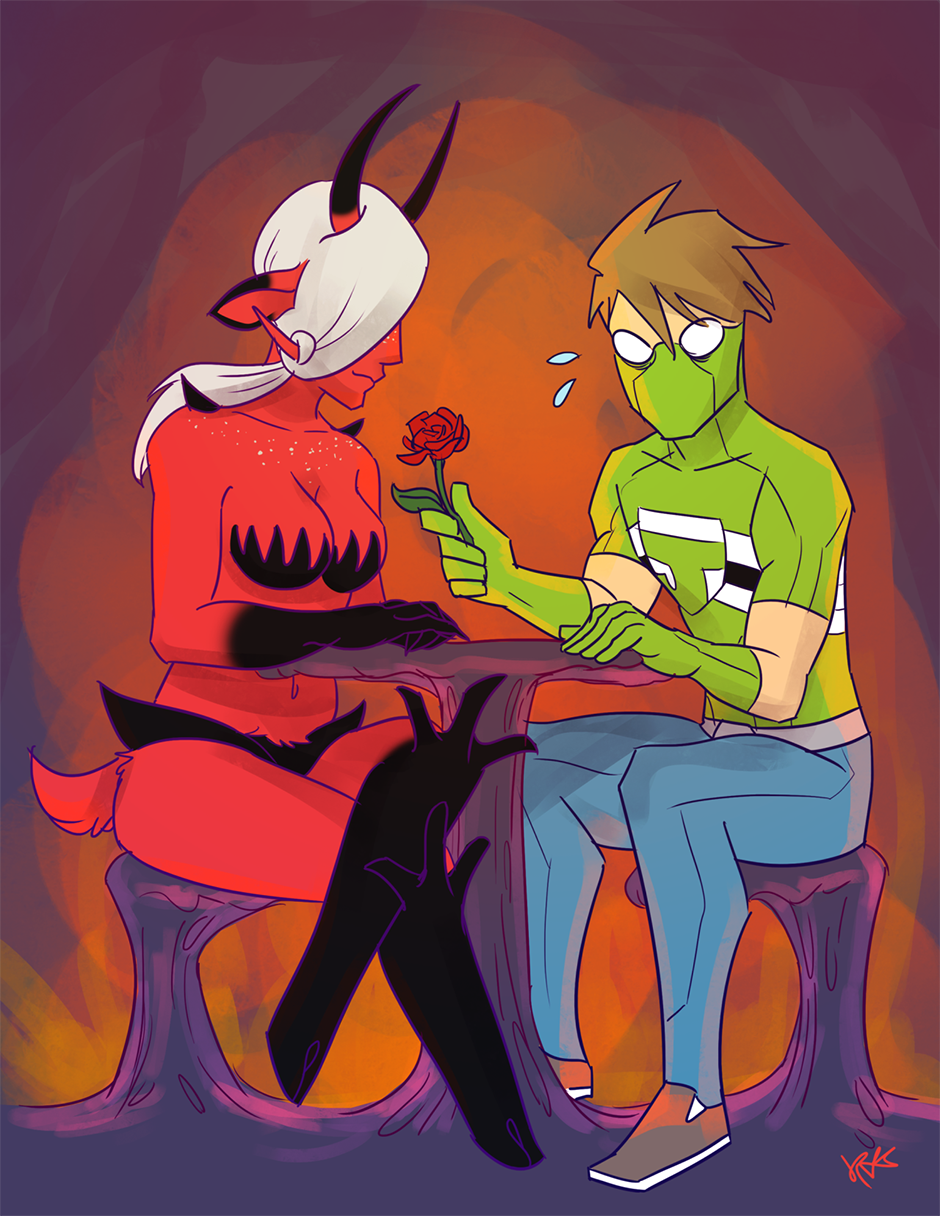 Here's the image I got from the amazing Joanne Kwan, creator of Demon House. It shows J-Man going out to dinner with Fawn in a demonic restaurant. (Look how shy he is).
     This trade was so much fun and was my favorite part of this weekend. The trades in general give me a lot of joy and connection with my fellow Tapastic creators. If you have a comic on Tap, keep an eye out for my next trade. Have a good week and stay frosty!